OUR CUSTOMERS' STORIES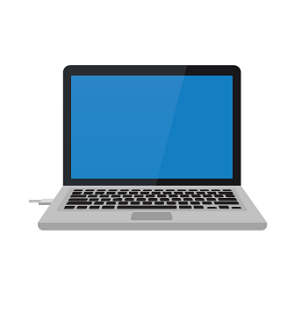 Aaron D Chambers
Owner and Lead Data Recovery Technician
Micronex Data Recovery LLC
I think that the RapidSpar is a good investment. It's little bit pricy up front, but it is easy-to-use, and will and has recovered a ton more data than what software can do alone.
I am the owner and lead data recovery technician of a small data recovery company in Michigan called Micronex Data Recovery LLC. I have an Associate and Bachelors in IT service and have been doing IT work for many years. (Since the first Atari Computer came out, Commodore 64, Amiga 500, etc) I've done thousands of hours of hands on, but even I run into road blocks and need help in the new age technology. I feel out of this line of work for the past 5 years.
Case Study 001
A real-life story of what happened to me.
On July 8, 2019 I came home from work and turned on my 10-year-old Dell Inspiron 1545 Microsoft Windows 7 Professional. It ran extremely slow, took forever for Google Chrome to load. I tried to open up Dropbox to transfer stuff to my computer but it just sat there thinking. The bottom icons turned all white, Chrome and Dropbox said "Not responding please wait". Task Manager would not load up and when it did it too said "Not responding please wait". Everything froze and then everything went black. It had finally had enough and just stopped working.
The HD in question: WD 640GB 2.5 Standard hard drive for laptops.
(Originally): From all my hands-on training and school education, I pulled the hard drive out of the laptop and I hooked up the HD to an USB, SATA adapter. I then hooked it up to a second computer like I normally do. It hung up and took forever to recognize it. But it popped up, I saw my data, tried to transfer some like normal but ran into lagging complications. I shut it down and tried putting it into a clone laptop of same make, model, OS, etc.
It went from being visible to the following. HD said Bootmgr is corrupt. System can't boot, no hard drive Found. So, I hooked it back up to the SATA Adapter and then under disk management, HD showed unallocated, you must initialize before you can use. (Clicked cancel)
I checked disk management again, and for some reason it said "Disk 2 unknown", "not initialized" but now says "Disk 2 Basic, online" Why? I never hit initialize, format or anything else for that matter. So, I bought data recovery software and tried running it. It took two days to run and I was sweating the entire time.
But, during all this, I was in contact with Serge Shirobokov at DeepSpar learning about the RapidSpar device after watching some YouTube videos. After giving Serge an extremely long detailed story, he started breaking down my questions and my issues and taught me more than I could have ever hoped for. Not only is RapidSpar a hard drive life saver, the staff at DeepSpar spent a great deal of time with me. I learned things that where not taught in school or at my former IT jobs.
After getting the RapidSpar device I was able to run it on my HD. After running the diagnostic, it showed that H0 and H1 had 0% life but H3 & H4 had 100% Health. So, I was about to disable H0 & H1 and run an image with the option to skip bad sectors, which this drive had hundreds of thousands of them. After the image was complete and the target drive was mounted, I ran some data recovery software. Long story short, I recovered 89 GB of data (pictures, documents, videos and audio). Unfortunately, a good majority of the documents where damaged and a good chunk of the photos where corrupt and I did not recover all of my pictures and documents that where located on the desktop. But, that was due to all the bad sectors and the two damaged heads.
Without the RapidSpar device I would not have been able to recover the data that I did with recovery software I bought alone. I had run or tried to run a couple of different programs, but some did not even find any data, and some recovered it but it was all empty. What I mean by that is, that it found the folders and files, but when you went to actually view them or open them, there was nothing there.
RapidSpar came with point-and-click software to assist with data recovery. It also has a simple touch-interface for basic low-level imaging for when you didn't have a computer nearby. The RapidSpar also came with RapidNebula, which is probably the most genius feature of this device. RapidSpar is so fun to use and is a super cool device. I ended up buying the USB Add-on and the Data Acquisition Add-on as well. I love watching the recovery logs as the RapidSpar Assistant communicates with the RapidNebula and optimizes the drive recovery process.