Offering Data Recovery Services with RapidSpar
Earn more revenue by offering new services
Maintain a loyal customer base to remain as their go-to vendor
Gain a competitive advantage against DIY and larger companies
In-house using easily accessible software tools, and if that fails
Outsource to professional data recovery (DR) companies at a high cost
Introducing RapidSpar
RapidSpar is the first solution built to bridge the gap between these options, giving service providers an easy way to cut their DR outsourcing in half.
RapidSpar is a simple and effective kit that can retrieve more files from damaged drives:
It is fast, both in terms of diagnostics and recovery, improving turnaround times.
It is fully automated, making it easily usable by anyone with basic IT knowledge.
It applies much less stress on client drives, reducing the potential of causing further damage during recovery.
It can solve 50% of the cases that are unrecoverable with DR software alone.
With RapidSpar, IT service companies can launch a new data recovery service or improve the efficiency of an existing service to generate more revenue.
The business case for RapidSpar
To see the potential of RapidSpar from a business perspective, we'll outline a scenario where an IT service company receives one drive a week which is unrecoverable with DR software.
Current outsourcing scenario (outlined in the first column)
DR software did not work, so the customer is offered to outsource the case to a dedicated DR company for $300-$2,000.
IT service company receives a 10-20% referral commission for successful outsourced cases. Given that many clients do not proceed after hearing the price range and that their drive must be sent to a third party, an optimistic average earning is $75/case.
RapidSpar scenario (outlined in the second column)
Half of previously outsourced cases are recovered in-house with RapidSpar at $300 each.
The customer is happy because they get their data back at a fixed, reasonable price and without having to send their drive to a third party.
The cost of RapidSpar with shipping is approximately $2,000.
| | Software Only | RapidSpar |
| --- | --- | --- |
| Cost of Equipment | $0 | -$2,000 |
| Total Cases Outsourced | 52 | 26 |
| Revenue from Outsourcing | +$3,900 | +$1,950 |
| Extra Revenue from in-house DR | $0 | +$7,800 |
| Net Change over 1 Year | +$3,900 | +$7,750 |
But that's only the beginning. After the first year, RapidSpar cost will drop to only the maintenance renewal ($350), substantially increasing profits. This also assumes you will only receive the same number of DR cases. With a bit of marketing and organic references from satisfied customers, more will come seeking DR services. Each additional customer will add $300 of additional PROFIT!
Additional benefits of RapidSpar
In addition to a new and growing revenue stream, RapidSpar will bring these benefits to your IT service business:
Simplified data recovery process, saving time troubleshooting individual cases and looking for their solutions on the internet.
Fewer lost sectors when cloning unstable drives, resulting in more bootable clones, saving time on OS/application reinstalls and increasing customer satisfaction.
A safer recovery process, substantially reducing the risk of causing further physical and/or logical damage to customers' drives.
Additional revenue from sales of computers, hard drives, peripherals, and more, as customers will be more likely to buy something to store their recovered data.
A better understanding of what is wrong with unrecoverable drives through RapidNebula diagnostics and help from our technical support team, making it easier to negotiate the recovery price for cases that still have to be outsourced to professionals.
Simplified communication with the customer – provide a listing of corrupt files and integral files together with the quote to increase transparency and customer satisfaction.
Dedicated support and expertise from the RapidSpar team to help you eliminate guesswork and solve even more data recovery cases, including drives which require a swap of the printed circuit board.
Grow your business with RapidSpar
RapidSpar provides an excellent opportunity to grow your business. As many IT service providers know, there is a significant number of home users who simply cannot justify the expense of professional data recovery services.
These users walk away unhappy as they have lost their precious photos, videos, emails, or other information on the damaged drive. RapidSpar reduces the cost of providing data recovery services, so you can charge less, make more customers happy and capture revenue that was previously left on the table.
About our company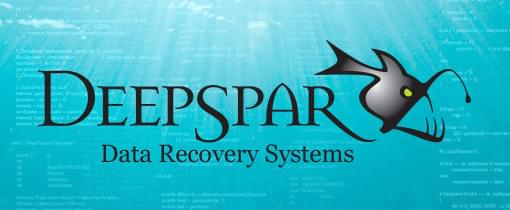 RapidSpar is the latest innovation from DeepSpar, an Ottawa-based firm that has been pioneering data recovery solutions since 2001. Today, DeepSpar equipment is the market standard among dedicated data recovery companies. RapidSpar extends that leadership with a device format designed for IT generalists and non-expert data recovery practitioners.
Learn more about us

»
Contact us
Click here to see the pricing and options. For all other inquiries: