OUR CUSTOMERS' STORIES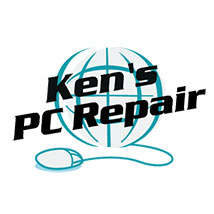 Ken Pennington
Ken's PC repair
To date our recovery rate is just short of 80%. It paid for itself in 5 weeks!
First test subject was a Samsung drive that wasn't seen by Windows, and was seen in Linux but wouldn't mount. Was able to image to a new drive with RapidSpar and all the data was there!
Second candidate arrived today. WD5000AAKS built on 20Jan2010. PC would not boot. Drive would spin, and made no odd noise. Slaved drive to both a bench Windows and Linux machine, neither recognized it. Imaged with RapidSpar in about 90 minutes. Replace drive in clients machine. Windows 10 went through its automatic repair, rebooted, and the machine is as good as new!
Fourth drive. 500GB Seagate slim drive (reassembled netbook without noting the model number). Drive not viable in Windows or Linux. Not able to clone drive, but was able to successfully grab all the data from the user profiles!
Drive #5 was a 1TB Seagate Barracuda in a Lenovo desktop PC that wouldn't boot. Was able to backup some of the user files using FABS, but had a long list of failures. Attempted to clone using HD Clone, but the process froze just a few minutes in. Imaged with RapidSpar in just under 3 hours. Installed the imaged drive back in the desktop and it fired right up.

This was the last drive we worked with and have shipped it off to the next shop. We went ahead and purchased this device. This will give us an option to offer customers when they have data they would like to recover, but isn't the end of the world if they don't. For 'mission critical' drives/data we will continue to refer them to data labs as this is not our area of expertise.
To date our recovery rate is just short of 80%. This does not include any drives that we determine to be beyond the ability of this unit. For example, if it clicks when we power it on we immediately disconnect it and refer the client to a data recovery lab. As for the price, it's very affordable. It paid for itself in 5 weeks! 

Thanks to Serge and Vladimir at DeepSpar for the support!