OUR CUSTOMERS' STORIES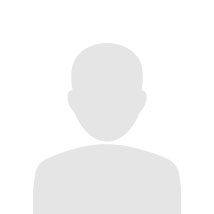 Michael Potash
San Marcos Comuters LLC
sanmarcoscomputers.com
I am simply amazed at what it is able to accomplish.
I am working on a personal project this morning that I would not have been able to accomplish without Rapidspar. A few years back my stepkids' father was diagnosed with brain cancer. Just over a year later he passed away. He was young, early 50s, and the kids were devastated. Shortly after, our daughter brought me his broken up Sony laptop to attempt to retrieve his data. I didn't have the Rapidspar yet, and I gave it a quick try in my linux machine with DDrescue. Lots of clanking and drive shutdowns ensued. I recovered 7 pictures and quickly called it quits. Our daughter put the laptop off to the side in hopes of sending it off to a lab at a later time.
She showed up yesterday for Thanksgiving break from college and I saw that she had the laptop with her. She was ready to send it off to the lab for recovery, but I reminded her that I had purchased the Rapidspar. I'm a couple of hours into the recovery right now and almost 90% complete. I was able to drill down and find the User folders and have recovered over 3,500 important files. Documents, pictures, original music and videos of the kids with their Dad. This may have been the hardest recovery I have performed with the Rapidspar to date, and I am simply amazed at what it is able to accomplish.
So during this time of Thanksgiving (at least here in the States) I wanted to personally thank Serge and DeepSpar for putting this incredible piece of tech in my hands. My daughter and son will be extremely happy to be able to look back on some of the memories with their Dad that they thought they had lost. MUCH appreciated!