OUR CUSTOMERS' STORIES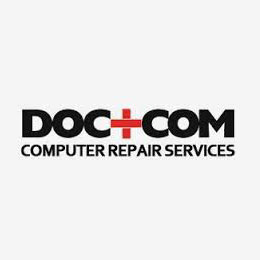 Steve Miller
Doc-Com LLC
www.franklinpchelp.com
It really is very simple to operate.
I got my RapidSpar demo unit last Tuesday and after some help from Vlad with a licensing issue, I put it to work on a 500GB WD Scorpio Blue drive from an HP laptop I took in last week. The customer brought it in with a blue screen occurring during the boot process and I pulled the drive to take an image and found that the drive wasn't recognized by my Linux box. I plugged it into the RapidSpar after following the simple instructions and within a few minutes, the unit was pulling an image...initially slowly but building speed through the process.
With the imaging finished, I moved over to the RapidSpar client software where I then used RapidNebula to upload the specs of the drive and its symptoms for diagnosis. Then the magic occurs, I got a full file tree of the drive and was able to recover 11.8GB of pictures...which is what the customer wanted more than anything else on the drive. Start to finish, it probably took around 4 hours not including the saving of the data to a PC. I know I didn't get all of the pics as a chose to 'skip bad sectors' but If I have time I may go back to this project and re-attempt the recovery using the 'Dig' option.
This morning I moved on to another WD drive that I had made 2 attempts to image via Linux/software a few days ago, both attempts initiated and failed at the same spot and I stopped knowing that the RapidSpar was on its way. This drive started imaging at 10.35am this morning and was at 46% when I left at 6.45pm.
Well the second drive took a little more time to complete the image (finished around 11.30am today). I failed to mention that the software reported the drive to have 46% file availability and I really wasn't too hopeful of getting much back from this project. My client said he had music, a few pics but his main concern was a QuickBooks working file for his business. Remarkably enough I was able to get a full file tree of the client's profile and recover his file. This tool equates to digging for treasure but without the randomness.
The unit itself is extremely compact and well packaged with a good array of adaptors to fit just about all scenarios you are going to find in the 'data recovery' world. I particularly liked that the setup is completely portable and there's no reason why recovery can't be carried out anywhere you have wall sockets and a PC. The set up for a recovery is real easy and the software is uncomplicated and robust. Running my first drive on the RapidSpar, I was a little apprehensive with using the imaging options and the whole process in general if I were to be honest, but by my 3rd recovery, I felt like I'd been using it for months. It really is very simple to operate and a great testament to the work of Vlad and the rest of the group at DeepSpar.
One overriding benefit of using this device in comparison with all other methods I've tried is speed. I did have the opportunity to test recovery from a drive that I had previously recovery data from using Linux/software. My original recovery image took almost a full 17hrs to create and around another hour to pluck data from it, but the RapidSpar imaged the same drive in around 2.5hrs (with the help of Nebula) and recovered files were available in around 30mins.
I also tried another laptop hard drive that I could not detect in Wind-o's or Linux but the drive was seen and began imaging with RapidSpar.
Unfortunately, I was unable to do a real back-to-back test on a recovery which I had planned as a customer let me down at the last minute but by this time I already knew that RapidSpar is a tool I'd like to use in the future.